Ella Properties LLC was founded by Lisa Campoli, a 30-year veteran of the Boston investment market. Her success is rooted in a disciplined and analytic investment approach and impeccable "soup-to-nuts" execution, from initial investment underwriting through transaction closing. A respected leader in the Boston real estate community, Lisa leverages her long-standing relationships with owners, brokers, and key industry players to source acquisitions and assemble teams of experts tailored to manage each project through successful completion
Principal
Katie Barry Speede
Principal
Katie Barry Speede joined Ella Properties as Director of Acquisitions in January 2016. A principal of the firm, Katie is responsible for new investment opportunities that adhere to Ella's value-add, repositioning strategy. She focuses primarily in Cambridge, Boston, and the "close-in" suburbs, but will explore additional markets for promising acquisition targets.
Katie brings a breadth of expertise to the firm, having worked with Lisa Campoli on the Investment Sales team at Colliers International where they closed over $500 million of real estate on behalf of private, institutional, and international clients. Katie mastered every aspect of a real estate transaction in that position – from sourcing deals and running valuations to conducting due diligence and negotiating terms. In 2010, after leaving Colliers to pursue her MBA, Katie worked on the acquisitions team at Beacon Capital Partners, underwriting and evaluating institutional investments throughout the United States. Katie's general business experience includes 3 years at Microsoft in the company's Cambridge, Massachusetts and London, England offices.
Katie and her family recently returned to the Boston area after living in England for 2.5 years, enjoying every bit of international culture. She is happy to be back on this side of the pond, as she has always called New England her home. She is a graduate of Brown University in Providence, Rhode Island and earned her MBA from the Tuck School of Business at Dartmouth in Hanover, New Hampshire. She and her family now live in Newton.
Founding Principal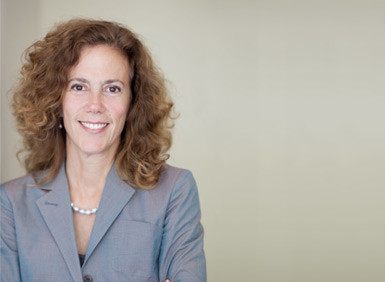 Lisa Campoli
Founding Principal
Lisa Campoli is the founding member of Ella Properties LLC where she is responsible for the firm's investment strategy, capitalization, acquisitions and asset management. Throughout her career, Lisa has excelled within organizations both small and large. Her extensive experience is balanced between principal-side investing and deal-making as a respected intermediary.
Institutional Training
Lisa began her career in 1985 in MetLife's real estate investments division where she spent ten years accelerating through all lines of business including mortgage lending, equity acquisitions, and asset management. Ultimately Lisa became regional head for all MetLife's New England investment activities. In this capacity she oversaw a $2 billion real estate portfolio and a staff of 14 professionals. Lisa then leveraged this institutional training to launch Equinox Realty Advisors, a boutique pension fund advisor which provided investment management and fiduciary services to New York State Teachers' Retirement System, one of the nation's largest public pension plans.
Entrepreneurial Success
In the late 1990s Lisa turned her attention back to the Boston investment scene and joined Lynch, Murphy, Walsh and Partners (later merged with Insignia/ESG) to launch an investment sale brokerage operation. When Insignia merged with CBRE, Lisa sought a new venue to build an investment sale team and joined Meredith & Grew, the long-standing real estate powerhouse. When Meredith & Grew merged with Colliers International in 2007, Lisa became Executive Vice President and Managing Partner in the Boston office, overseeing all investment sale activities and serving on the firm's Executive Committee. Over the course of her brokerage career, Lisa consummated over $1.5 billion of real estate transactions involving office, retail, industrial, life science, and multi-family properties.
A real estate industry leader, Lisa served as the President of the Greater Boston Real Estate Board (GBREB) in 2001, the President of the Boston Chapter of the Building Owners and Managers Association (BOMA) in 1996, and the National Association of Industrial and Office Properties (NAIOP) Massachusetts Board of Directors for ten years. Lisa has been an active supporter of a variety of charities and non-profits including the Dimock Center in Roxbury, the American Red Cross in Cambridge, and the Architectural Heritage Foundation.  Lisa holds a Bachelor of Arts from Wesleyan University. She and her family live in Cambridge.